Get Industry-Leading Recommendations for Reopening
As facilities nationwide resume "normal" operations, there's no shortage of information about how to keep your employees and customers safe. But what about your HVAC system?
Your HVAC system is a critical part of your reopening strategy because it impacts the overall health and safety of your employees and customers.
To help you prepare, we've put together four steps following ASHRAE's official guidelines. Follow these steps to give your customers and employees peace of mind knowing your HVAC system is as prepared as possible.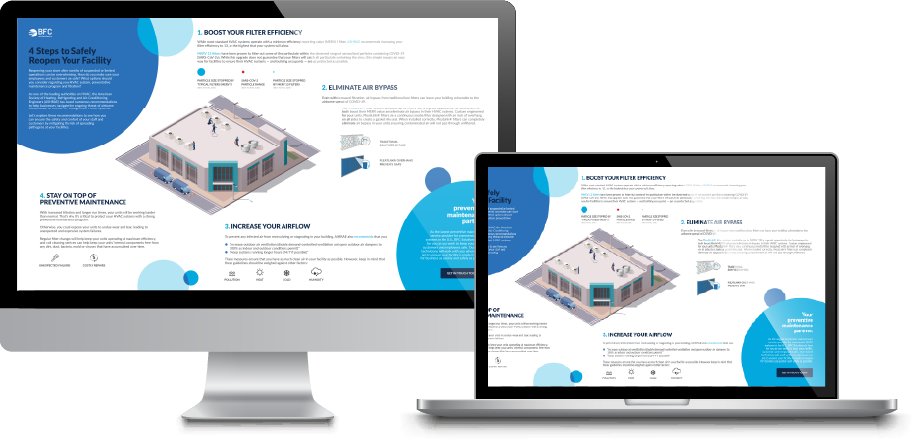 Ready to get started? Submit the form to download your free copy today!