HVAC preventive maintenance is critical for an efficient, optimized Facility
Your HVAC system works hard for your facility every day, providing employees and customers a safe and comfortable environment. In order to keep this important asset working at peak efficiency, you need to maintain it with regular HVAC preventive maintenance.
Failure to perform preventive maintenance services such as HVAC air filter replacements and coil cleanings can leave your HVAC system susceptible to:
Increased energy usage
Equipment damage
And unexpected system failure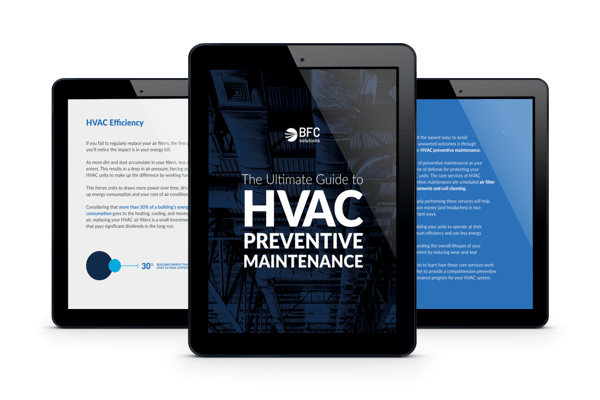 Our Ultimate Guide to HVAC Preventive Maintenance has everything you need to know to strengthen your preventive maintenance program, improve your units' efficiency and extend the lifespan of your equipment. Fill out the form to download your free copy today!