ReportLink™ Site Issues Notification Program
In partnership with you, BFC Solutions is an extra set of eyes and ears at your facility. Our service technicians identify and report any specific site equipment issues or concerns present at the location.
Site issues commonly reported include frozen evaporator coils, broken belts, hail damage, roof damage, standing water, broken condensate drain lines, and other pertinent issues requiring further action. This information is relayed to you through our ReportLink™ site issues notification program. Upon submission from the technician, notifications are provided to the customer by the next business day.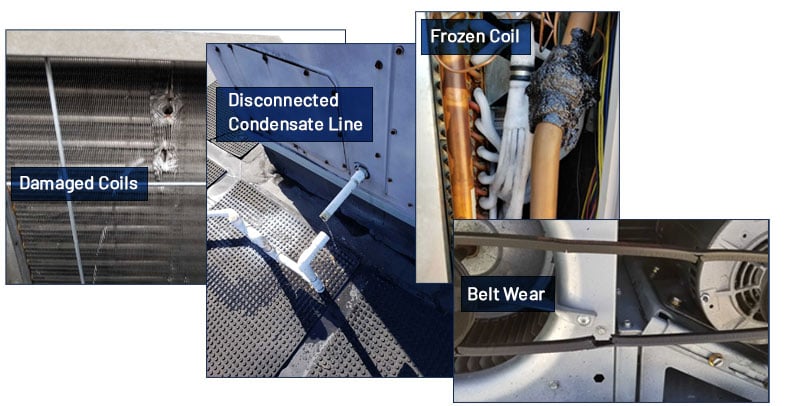 We also prepare a ReportLink™ summary report with all site issues for the service month, a service summary, and a customer service schedule.
Have a Representative Contact You!